Our Hats
Handcrafted in Paris, D'ESTRËE luxury hats are available in a wide range of felts and ribbon colors and fall under two categories of shapes:
The Fedora hat and The Canopie hat.
THE FEDORA
REVISITED BY D'ESTRËE:
Our high-end Fedora was inspired by Humphrey Bogart's legendary hat that has been sought- after for decades. D'ESTRËE's hat designer opted for a more contemporary take on the classic fedora, slightly modifying the back of the hat, lowering and elongating the habitually elevated rims.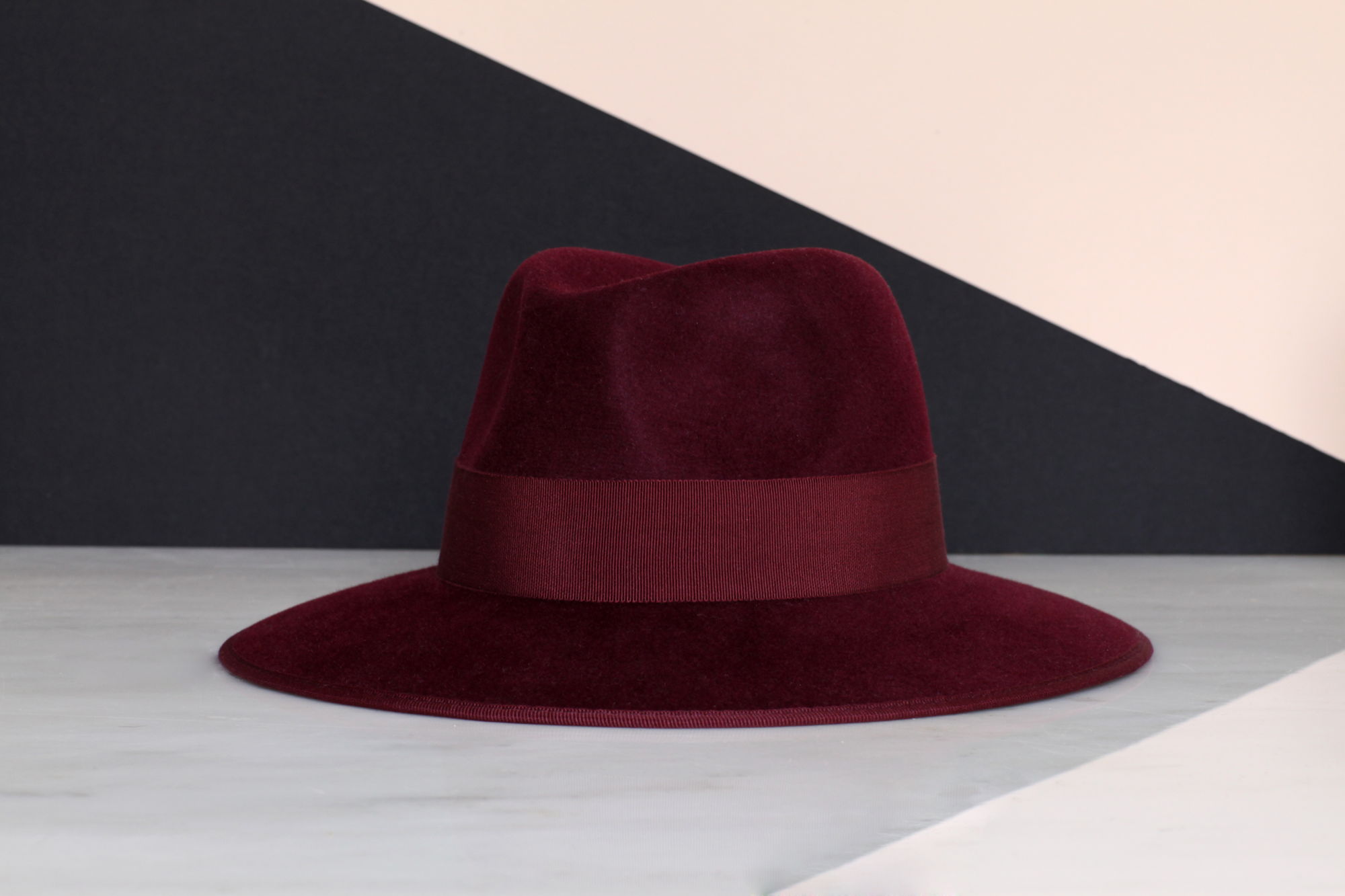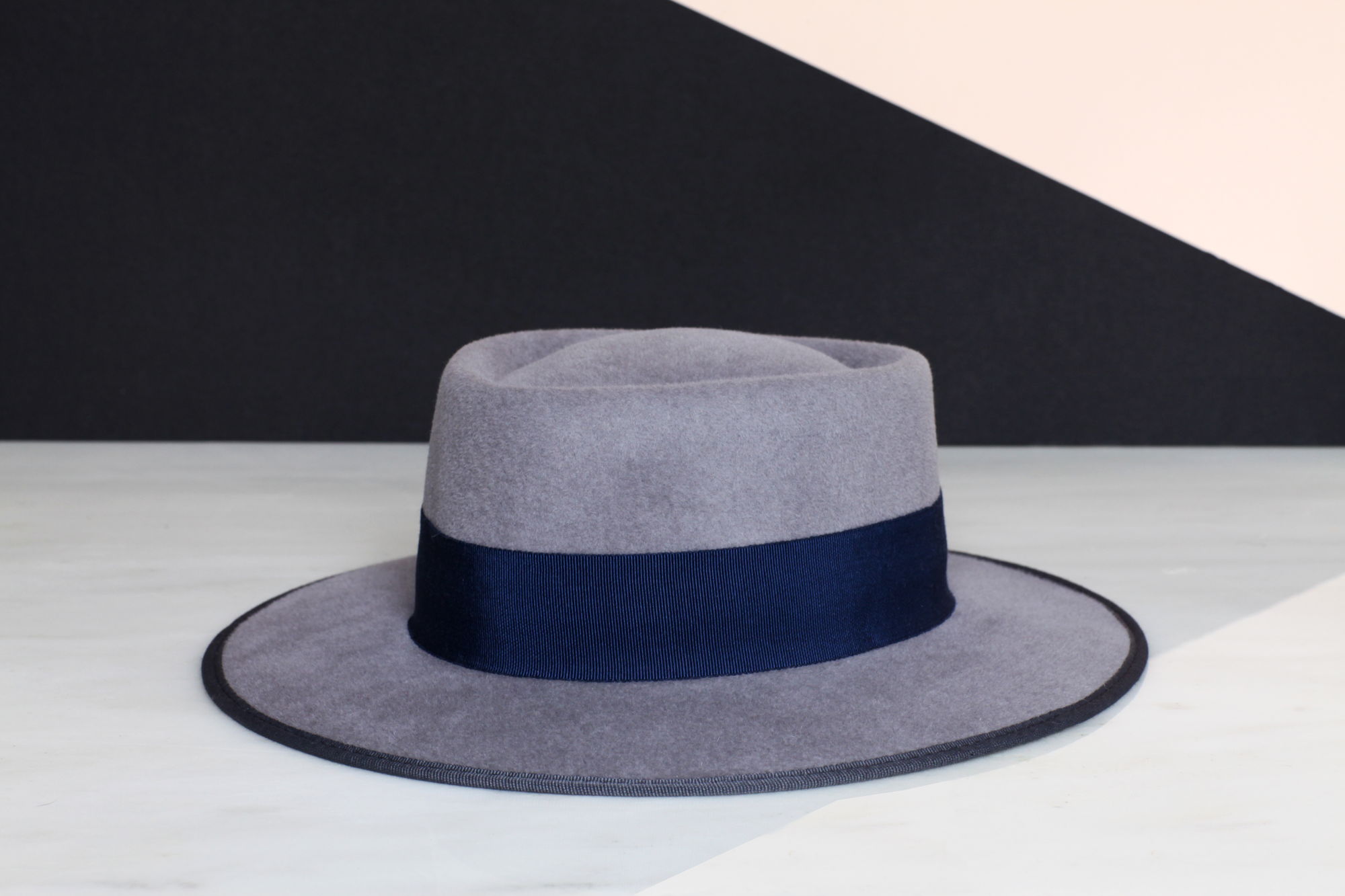 THE CANOPIE
AT THE INTERSECTION OF TWO LEGENDARY SHAPES, THE CANOTIER AND THE PORKPIE
The designer sought inspiration from these two classic hat forms in order to create the "Canopie". An intriguing mixture of two shapes that preserves the famous Porkpie cap as well as the Canotier's flat brims! Further adding significance to these luxury hats, the sisters opted for the greatest visual sobriety: two dots forming the Diaeresis that is present in the fashion house's name. One can find those two dots placed on the back of each D'ESTRËE hat as a sign of distinction.